posted by Susie Hernandez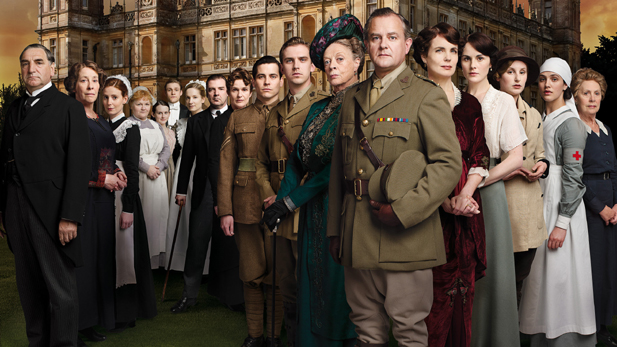 I was talking with a viewer today about Downton Abbey. That has been happening alot lately. Discussions range from costumes, Maggie Smith, and the eagerness for the new season to begin.
Fantastic costumes, incredible acting, brilliant writing--not uncommon compliments for Masterpiece dramas. Why is Downton so addictive? Could it be the length? The first season had 4 episodes and was six hours total. Plenty of time to get absorbed.
Abbey addicts or Downton divas might agree that the show simply allows you to escape. It is of no world we are used to, the issues are ones we generally don't face, and through great acting or writing or both, every character is relatable while being intriguing. The series is simply elegant and absolutely witty.
Screenwriter Julian Fellowes won an Oscar for his English country house mystery, Gosford Park, proving that an English country estate is a great place to establish drama! Masterpiece has a great interview with Lord Fellowes online. Check out the interview here.
Facebook can't contain my excitement, nor any of my friends. In the past few weeks, we have been sharing interviews, reviews, games and photos. Whenever a viewer and I get to talking about Downton, I end up passing along the games, photos and reviews to them as well. I thought I'd share a few with you!
Who are you?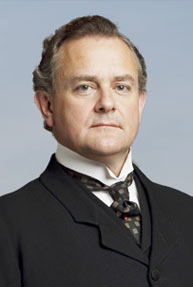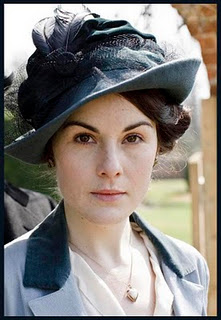 Our sister station in DC has created a Downton Abbey Personality Quiz. I took the quiz and found out I am Robert, Earl of Grantham. "Honest and old-fashioned, you're primarily motivated by honor and duty. You're so honorable, you're actually willing to let a virtual stranger inherit all your worldly goods rather than risk breaking up your family's legacy. Some people might call you a stick in the mud, but you can be extremely generous and forgiving toward those you feel have earned your loyalty." It's not the worst character I could have been! (smile) Take the quiz here
In the UK, the Guardian created a quiz too and I am Lady Mary Crawley. "You yearn for glamour and excitement. And the exhumation of poor Mr Pamuk. Oh how you miss him!" The questions are pretty funny and worth a moment to take their quiz here
The Twitterverse will be celebrating the return of Downton Abbey with a live Twitter event during the broadcast. Special guests include bloggers Austenprose and Tom + Lorenzo, Vanity Fair magazine, and comedian Patton Oswalt. Yes, Patton Oswalt. Add #DowntonPBS to your tweets and join in the fun: http://to.pbs.org/DA2PBS
A new special is being offered that we will premiere on January 22nd @ 7pm. Secrets of the Manor House will air right before an episode of Downton Abbey and will give viewers a historical context. Exactly 100 years ago, the world of the British Manor House was at its height. It was a world of luxury that that has provided a majestic backdrop to a range of movies and popular costume dramas to this day. But what was really going on behind these stately walls and under the servants' stairs? Secrets of the Manor House looks beyond the fiction to the truth of how life was in these ancient British houses, and how mounting financial, political and social pressures were about to bring momentous changes to both the wealthy and their servants.
Entertainment Weekly reviewed Secrets of the Manor stating, "Fingers crossed we hear about sex, scandals, and someone with as biting a tongue as Maggie Smith's Violet Crawley."
INDEED!
Stay tuned,
Susie the TV Programmer