WHY CHECK FOR LOCAL LISTINGS?
posted by Susie Hernandez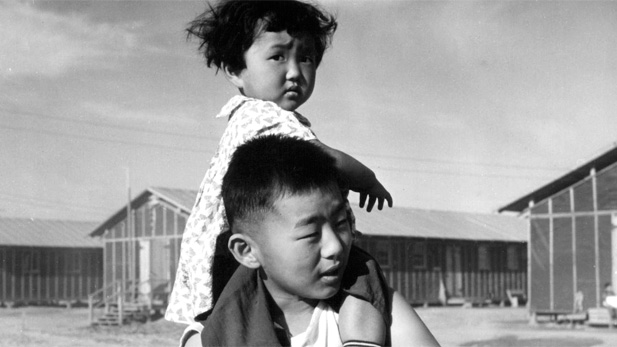 A viewer looks at PBS's website and sees that Show XYZ is suppose to be on at 9PM. They tune in to PBS HD Channel 6 and it's not on. This doesn't always happen but when it does, I can see why a viewer would find this annoying. "Check local listings" is necessary when it comes to a local PBS schedule but why?
As many of you know, PBS doesn't work like a network in the traditional sense. There are affiliates and for the most part, there's a schedule that is followed. But a local station's job is to address the needs and interests of their communities. When we aired a "wild west" marathon in February featuring documentaries about Wyatt Earp and Buffalo Bill, only Southern Arizonans were given such a treat. Why did we do that? Rodeo Days was coming up, and we knew rodeo fever would hit Tucson!
This Monday, we aren't airing The Hurricane of '38 at 9PM but at 10PM instead. What is airing at 9 PM this Monday is Passing Poston a film about an interesting piece of Arizona history. The headlines for this film in one paper read "When Being Japanese Meant Losing Freedom". When I worked on my May schedule months ago, I saw an opportunity with our sister PBS station in Phoenix, KAET, to do a statewide broadcast of a film that seemed important for Asian American Pacific Islander Month held in May. Our stations have been talking about AZ's Centennial and our content options. While I was looking around for shows about Arizona that we've never aired, this documentary came to my attention and I felt it was important to air sooner than later. Hurricane of '38 has aired before so we agreed that we should both air Passing Poston instead.
Passing Poston is a touching and at times, difficult documentary to watch. The Poston Relocation center, built on the Colorado River Indian Tribes reservation, served as one of ten internment camps built in seven states.

More than ever, citizens want to know what's going on in their state, including events of the past. It's for this reason, that Hurricane moved and Passing Poston, an independent documentary by Joe Fox and James Nubile is airing on May 17th at 9 PM. I hope you have the time to watch it.
For more about the Poston War Relocation Center check out the Passing Poston website or review Wikipedia. Fascinating stuff!