As the flowers begin to bloom and the thermometer inches ever higher, it's clear that summer is almost at our doorstep.
This spring has been a very busy and exciting time here at AZPM. We've been hard at work on our latest local documentary film "Winning By Living: One Cancer Story," which chronicles a local woman and her young family as they battle her illness. It's an incredibly moving story and I hope you have the chance to watch it.
The documentary is a companion piece to the much-anticipated Ken Burns production, "Cancer: The Emperor of All Maladies," which is based on the Pulitzer-prize winning book by Dr. Siddhartha Mukherjee. A riveting historical documentary on cancer, the series has a special focus on patient stories and scientific progress throughout the decades. The three-part, six-hour series airs March 30, 31 and April 1 at 9:00 p.m. on PBS 6, with additional air dates in April.
I'm especially proud of AZPM's community education and outreach surrounding these two documentaries. On March 29, AZPM premiered "Winning By Living" on PBS 6 and followed it with a live, in-studio panel discussion moderated by Arizona Illustrated host Tom McNamara. Local experts discussed the many resources available to newly diagnosed cancer patients and their families. In addition, several patient navigators and social workers were on hand to take calls from viewers with specific questions concerning local resources.
Community outreach and education are central to AZPM's mission of inspiring, educating and informing everyone in Southern Arizona.
In other news around the station, two AZPM journalists have been selected for elite fellowships. Fernanda Echavarri, who frequently reports on border and immigration issues, is one of 15 journalists nationwide to be selected to participate in the Institute for Justice and Journalism fellowship this April in Atlanta. The Institute for Justice and Journalism is a non-profit organization based out of UC Berkeley that provides training opportunities to help journalists cover urgent social issues. In addition, Vanessa Barchfield has been selected as one of 10 RIAS Fellows, a program that builds ties between German and American broadcast journalists. Barchfield will travel to Germany this June where she will meet local journalists, politicians, and civic leaders. Her trip will conclude in Brussels where she will meet with EU and NATO officials.
Last, but certainly not least, we're excited to announce that Antiques Roadshow is coming back to Tucson on May 30. It's the third time the show has visited Tucson, an honor that only a few cities nationwide can claim. AZPM will be very involved with the production and recording of the event, as well as assisting with staffing and logistics.
Folks looking to attend the May 30 event and to have their items appraised can go here to be entered in the Antiques Roadshow ticket lottery.
Sincerely,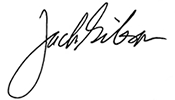 Jack Gibson
Director and General Manager