I LOVE SATURDAYS...ESPECIALLY WITH STEVE MCQUEEN
posted by Susie Hernandez
I love Saturdays...especially with Steve McQueen, Cary Grant and Paul Newman.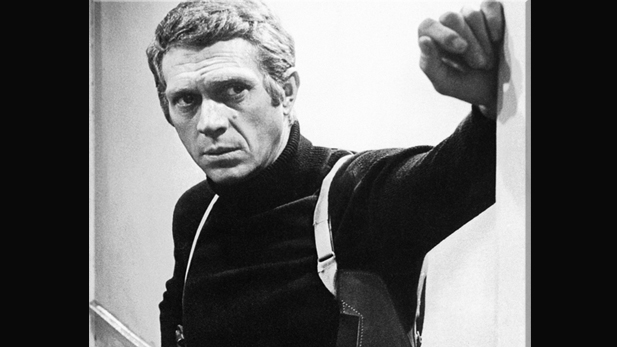 It was a big commitment, and I worried about the risks. Buying the Hollywood film package, that we locally branded as Hollywood @ Home, could have been a disaster…but week after week, it proves to be a very smart buy.
I often have to challenge myself in my programming choices—if I like it, it doesn't mean I should do it (and vice versa). I love old and new Hollywood classics. I rarely go out on Saturday evenings anymore, and besides Law & Order reruns, there are few shows I will watch on those weekend nights. It was a conversation with our GM, Jack Gibson that sold me on buying this rather large film package that would commit us to a few years of movies. We were talking about our signal and picture quality. Now that we have 6 channels to offer Southern Arizona, with just a TV and an antenna, one could watch at least 2 or 3 channels of great AZPM programs for FREE. (Yes, free deserved to be in all caps!) Though Netflix and DVR's are popular, not all of our viewers use those services. Would people watch old movies on PBS 6? Yes!
Hollywood @ Home premiered on Sept 24th with the Thin Man (1934) starring William Powell and Myrna Loy. So far, in every ratings period H@H films make our top 10 most watched hours! (May 2012 ratings haven't been reported yet. Crossing fingers, those movies made the list!)
Many talented and movie obsessed volunteers have joined the ranks to help promote the series and research each film title for the Hollywood @ Home website providing background behind the film and trivia for movie buffs! Check it out!
A few weeks ago, we got a call from a viewer who was so happy about the uninterrupted broadcast of Papillon, that she made a donation. She exclaimed on the phone, "It's just wonderful!" I wish I was working that night, as I would have loved to have chatted about the movie! I was watching at home, most likely lying on the couch! It's very rare that someone makes a donation during non-pledge times. When someone does, it carries a lot of weight with AZPM. We can't rely solely on ratings for programming decisions. I love to hear from active viewers and members who share what they love, what they'd like to see, and what they dislike. I encourage you to make a contribution at any time, especially when you really appreciate something you've seen. As the programmer, this tells me, in a very concrete way, that you enjoy that type of programming. Okay, okay, enough about pledge…
A few fans have let us know that without Hollywood @ Home, Saturday nights would be lonely. Nothing is on cable, they don't have Netflix, their local video stores closed down, and they don't want to watch a movie on their laptop. People have told me that they decide on whether to go out or not based on the movie. Are we encouraging a great night in? Yes!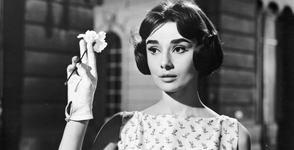 Lately I've been getting the same question from viewers and staffers (and some University of Arizona faculty): What movie will be on next? This summer, I'm definitely going for lighter fare with some classics from the 30's and 40's to start us off. For your Saturday night planning, here's a sample of what's to come: (all movies start @ 9PM)
Bringing Up Baby on June 23rd
Gaslight on June 30th
Dial M for Murder on July 7th
Hustler on July 14th
Eight Men Out on July 21st
Rocky II on July 28th
Thunderbolt and Lightfoot on August 4th
Auntie Mame on August 11th
I may do a mini marathon with Dial M and Gaslight in one week. Thoughts? I'm thinking maybe in late August, during the Olympics.
Stay tuned!
Susie the TV Programmer
PLEDGE online anytime by clicking here