posted by A.C. Swedbergh
I hope you were able to watch some of the great programming we recently featured on PBS 6.
Our March 29 premiere of "Winning By Living" on PBS 6 and live, in-studio panel discussion moderated by Arizona Illustrated host Tom McNamara was a tremendous success. Local experts discussed the many resources available to newly diagnosed cancer patients and their families. In addition, several patient navigators took calls from viewers with specific questions concerning local resources. People have told me how valuable the program was to them and I'm so proud to have been part of this community outreach event.
We have even more in store for you later this month. On April 27, we're hosting a screening event for the Oscar-nominated documentary "The Last Days of Vietnam" at 6 p.m. at the Center for Creative Photography. We have some really interesting speakers on the program who will discuss the documentary as well as the cultural impacts of the war. I hope you can join us.
And be sure to catch new episodes of Arizona Illustrated Sundays at 6:30 p.m. on PBS 6. We're featuring a new segment, Favorite Places, a collection of 13 video essays spotlighting local architects talking about their favorite local buildings, places and spaces in Southern Arizona.

I also hope you've been able to tune in to see the new Masterpiece program Wolf Hall, based on the award-winning books of Hillary Mantel. Wolf Hall recounts the days of Thomas Cromwell, who, by virtue of his ambition and cunning, rose from his station as a lowly blacksmith's son to become Lord Chancellor of England serving under King Henry VIII. It airs Sundays in April at 9 p.m. on PBS 6 and is available online at http://playpbs.azpm.org/.
And, another reminder that Antiques Roadshow is returning to Tucson on May 30 for a record third visit. AZPM is excited to host the folks from WGBH and to be a part of this much-loved program.
Sincerely,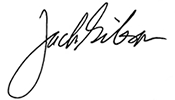 Jack Gibson
Director and General Manager