posted by Christopher Conover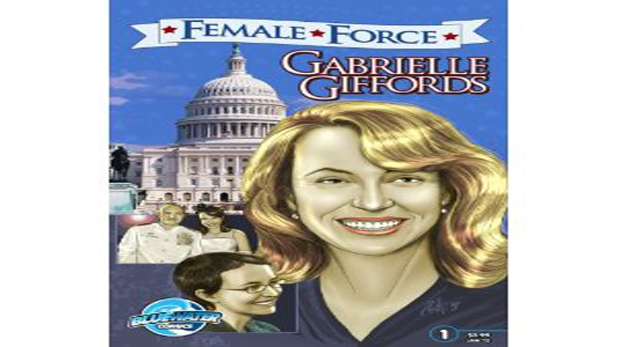 Coming to a bookshelf near you, the "Female Force Gabrielle Giffords" comic book. The publication put out by Bluewater Productions features the life of Congresswoman Giffords including the shooting on January 8, 2011 and her recovery.
In an official press release, Bluewater president Darren Davis said, " Not to diminish the loss of life or life-changing injuries but we witnessed something incredible."
Others featured in the "Female Force" series include Michele Obama, Hillary Clinton, J.K. Rowling, and Sarah Palin.
The print version of the Giffords comic will be available at the end of the month. The digital copy is now for sale on the Internet.